1 tag
Once more, with feeling.
  We're doing it again, and this time we're laughing all the way to your doorstep. Little Brother No. 2, the JOKES issue, drops on May 1st, but you can be sure to get your issue before it hits very select news stands by subscribing. Just $50 for four issues over two glorious years in Canada and the US of A, or $75 anywhere else in the world. LBNo.2 has stories from Mariko Tamaki,...
16 tags
This is What's Up:
Things we've done in the interim between now and the last time we told you about the things we've been doing. Editor Emily M. Keeler took the stage at Trampoline Hall, the non-expert lecture series started by Sheila Heti and hosted by Misha Glouberman. She talked about dads and dad jokes, using the strange career arc of Bob Saget—from Full House to America's Funniest Home...
1 tag
1 tag
Thanks, everyone!
Thanks to all of our friends in Toronto for coming out to the first salon, and for taking LB home. Here are a few more pictures from last night. If you couldn't make it, don't worry, you can order the mag online right here. One of our good looking crowd: Steve Thomas, reading his selection for the salon: Sasha Chapin, reading his selection (believe it or not, a poem from...
1 tag
It's Time!
Dear Reader, Little Brother Magazine launches tomorrow night in Toronto, at June Records. If you plan to swing by, we'll be there from 6.30 until 9.00. There will be cookies and milk, snacks befitting your best li'l bro. There will be a short series of readings, too, which we'll kick off around 7. But don't worry! They will not be long and boring readings. They will be...
2 tags
POSTCARD: Emily Schultz
I grew up both Canadian and American, in Ontario right on the Michigan border. As part of the post-Trudeau curriculum I read Canadian literature at school but usually American literature at home. Then as an English major in university I took a number of CanLit courses and on my own began reading Canadian literary journals; all my friends were well read so I didn't think of American...
2 tags
POSTCARD: Philip Marchand
When I first started writing, in the 1970s, Canadian writers were very aware of the desireability of having an American publisher and obtaining reviews in major American media outlets, primarily of course the book review section of the New York Times. Obviously Canadian writers wanted access to that expanded market of American readership, but also American critical attention was very important,...
2 tags
POSTCARD: Sean Dixon
If I had been alive in the early 1600s, I hope I would have followed the work of both Shakespeare and Cervantes, even if I had been living in Sao Tomé and Príncipe. That might have been impossible then. It's not now. Today I admire the work of Sheila Heti, which would have been completely ignored in Canada had she not consciously engaged with American Culture, specifically McSweeney's, back in...
2 tags
POSTCARD: Angie Abdou
I have deliberately set out to write very Canadian novels. My exposure to "American culture" is minimal: I watch practically no television and see very few movies; I read mainly Canadian literature. Early in my writing career, I was influenced by Robert Kroetsch's statement that Canadians have an invisibility complex and that Canadian literature can work as the antidote....
2 tags
POSTCARD: Natalie Zina Walschots
Canadian artists, and writers in particular (I say in particular not because they are more predisposed but because I am most familiar with them) seem to have a lot of anxiety about asserting, defining and discussing their Canadian-ness. Because Canadian and American culture are so distinct from each other in so many key socio-political ways, but they tend to be ineffable things, difficult for...
2 tags
Modular People
By Andrew F. Sullivan We start as a pile of heads because this is how we always start. We could be anything you want. Dress us as you will in armour and space helmets and cowboy hats or whatever you can fashion from the interlock surrounding you on the bedroom floor. There are witches and robots and even tax collectors lying in wait amongst the tide of red, yellow, blue and white. Black and...
2 tags
POSTCARD: Joey Comeau
It's hard to think of "American culture" as a concept. I mean, that seems like the biggest difference to me between us and them. We have "Canadian Culture" and they have cultures. When an American writer sets a book in New York City, they set the book there. In Canada, a writer will set a book in Toronto by describing every street, every neighbourhood, every restaurant by name. They seem afraid...
2 tags
The Pen is Mighter the Guitar
Bono and Salman Rushdie, 1993. By Robert Fay Discovering The Smiths in 1980s suburban Boston was something akin to Facebook founder Mark Zuckerberg realizing he could remain a badly-dressed programmer and be a billionaire. The Smiths bridged the gap between my adolescent crush on bands like The Cure and Echo & The Bunnymen and my deeper, nearly maritally commited devotion to the novels of...
1 tag
2 tags
Endless Fascination
A Letter from the Editor: Last month I went to see Lewis Lapham, the editor of an excellent American magazine, sit in conversation with Kyle Wyatt, the senior editor of a prestigious Canadian magazine. The talk was presented by Luminato, most likely on the occasion of the bicentennial anniversary of the war of 1812. The editors had been thrust into collusion at the muddy intersection of...
4 tags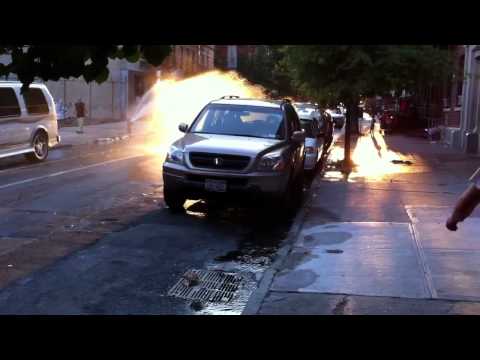 GFK + CDNs
Happy Canada Day Yo… All my Canadians RT Love y'all that's my word! — Ghostface Killah (@GhostfaceKillah) July 1, 2012
1 tag
On submitting to LB's website.
Photo by Stanley Kubrick from MCNY collection. While we've received some wonderful submissions for the Little Brother website so far, we have also received a lot of questions. Questions about the kinds of things we mean when we say that we want curious, voice driven criticism, that we want pieces to investigate the bigness of the world through the smallness of its trivia. In an effort to...
"The novel's not dead, it's not even seriously injured, but I do think we're..."
– Don DeLillo, 1992 (via an email from Pasha Malla)
1 tag
Congratulations to Peter Merriman, our very first...
If you're jealous, and you should be, well take some solace in this: by the end of this week you'll be able to buy your very own subscription to Little Brother Magazine. And if that doesn't particularly soothe you, please enjoy this photo of Norm MacDonald, a true terrorizer of little brothers everywhere.
2 tags
3 tags
1 tag
We're giving away a free print subscription to... →
1 tag
Adventures in Fact Checking Little Brother...
Proust liked to achieve orgasm, it has been claimed, by having caged rats set upon each other (which was apparently the kind of thing you could get people to do for you in Parisian brothels, certainly if you were in receipt, as Proust was, of the equivalent of about £10,000 private income per month). From a 2006 review of a pair of books about Proust in the Guardian.
Want some LB in your inbox? Of course you do. →
Call for submissions: Web
Little Brother is looking for personal, reflective, and creative criticism or cultural memoir for our website. We want short pieces, between 800 and 2000 words that are experimental or exploratory in spirit, and above all prove pleasurable to read. These submissions need not be timely, but they should be fresh. To our mind the best cultural writing arises from celebration and curiosity. We...
3 tags
3 tags
3 tags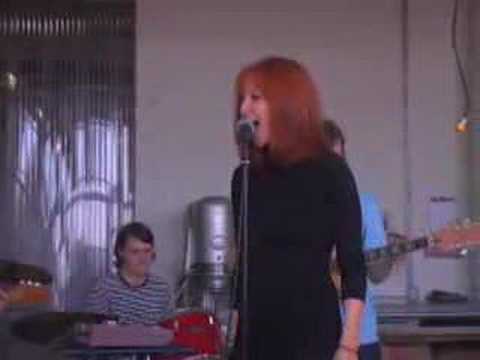 3 tags
"We often talk about our industry in terms of crisis. There's no doubt that..."
– Drew Nelles, editor in chief of Maisonneuve, which was the recipient of this year's National Magazine Award for Best Magazine.
1 tag
2 tags
4 tags
CMYK Risograph Print: Little Brother
A sneak peek at the risograph printing process for Elissa Pearl Matthew's photo essay for LB, courtesy of Paper Pusher Print Studio. paperpusher: Photo by Elissa Pearl Matthews For Little Brother (Launching August 2012) Printed by Paper Pusher Printworks
1 tag
4 tags
2 tags
"In 1962, it was announced that U.S. planes were bombing South Vietnam—there was..."
– Noam Chomsky, Imperial Ambitions: Conversations on the Post-9/11 World (via jpegartifacts)
2 tags
Little Critters
Favourite.  (-via openlibrary.org) Submitted by: Elissa Pearl Matthews
2 tags
3 tags
"The 'problem' of the Canadian novel, for me, was that Canada — as I was..."
– Stephen Henighan